M3M Urbana Golf Course Road Gurgaon Extension
M3M Urbana Golf Course Road Gurgaon Extension is unique in many ways, A spectacularly unique design has been created for optimum visibility. Open air retail spaces have been integrated in the design for the grand feel.
There is a multitude of residential projects surrounding M3M Urbana Sector 67 Golf Course Extension Road Gurgaon and most importantly these office and retail spaces are in Gurgaon, the gleaming, glistening city of the future. The California-like design, of the consumer-friendly retail spaces and sophisticated office spaces that resemble Manhattan, has been developed by RSA+R204DESIGN. This is an international architectural planning and design firm with many awards to its name, and has offices in Los Angeles, Tokyo, Shanghai and New Delhi, with over 50 years of experience. They are highly successful in delivering projects all over the world.
Why to invest in M3M Urbana Gurgaon ?
Its a ready to move Retail Project where we can offer you Rented Retail Shop and pre leased office space.
Many retail Brands like Subway, HDFC bank are already operational and we are continuously in touch with some of the best retail brand and food joint for leasing in the project. Some Corporate clients also in touch for leasing in office space.
Retail shop on Ground, First and Second Floor, large storefronts and glazing area for retail units, arcade along all retail units, dedicated signage areas for all units as per design, and restaurants with terrace dining on the second floor.
M3M Urbana Gurgaon Price
If you are planing to invest in M3M Urbana and you have budget of 2 to 4 Cr we can offer you pre-leased property.
M3M Urbana Gurgaon Payment plan
Now project in ready so down payment plan will be applicable.
Prime Location: Prominently located on Golf Course Extension Road which is recently announced as National Highway.
Just a 30 minutes' drive from Delhi International Airport, and at a 10 minutes driving distance from major retail developments, schools, colleges and hospitals; 15 minutes' drive to Medanta Medicity, Fortis & Max Hospital, widely acknowledged amongst the best medical facilities in Delhi-NCR.
Fore Any update on m3m urbana price list, m3m urbana construction update. m3m urbana resale, m3m urbana business park, m3m urbana retail shops, m3m urbana assured return Project. m3m urbana layout plan, m3m urbana price, New Commercial project m3m urbana, m3m urbana new Commercial project on Golf Course Extension Road, m3m urbana Golf Course Extension Road Gurgaon. M3M Urbana Golf Course Road Gurgaon , m3m urbana Sector 67 Gurgaon. m3m premium Location Map, m3m urbana payment Plan. M3M Urbana High-Street Retail, M3M Urbana, New Commercial Project with Assured Return Contact Now.
Some Other New assured return Retail Project by M3M Group are M3M 65th Avenue in Sector 65 Gurgaon and M3M Corner Walk in Sector 74 Gurgaon which will be delivered in 3 to 4 year time.
Some Commercial Project delivered by M3M Group are  M3M Urbana Premium in Sector 67 Gurgaon, M3M Tee Point in Sector 65 Gurgaon and  M3M Cosmopolitan in Sector 74 Gurgaon.
Join hand with PLP Advisory Services and Experience the most professional real-estate company in Gurgaon!
Assuring You Best Price and Best Services Always.    
M3M Urbana, Commercial Property, Office Space for Sale in Sector 67
M3M Urbana, Sector 67, Gurgaon – Offices, Retail, Restaurants‎
M3M Urbana | M3M Urbana Sector-67 Gurgaon | M3M Urbana Resale
Visit Now for More Info:- www.commercial-property.in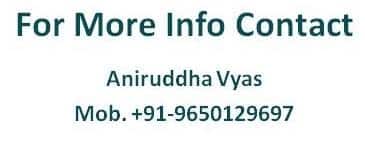 Corporate office-
Plot No. 3127, Sector 46 Gurgaon, Haryana, India -122001
Mob. –  +91-9650129697 / 9873498205 / 9810009339
Email ID. – plpadvisoryservice@gmail.com
Referral Websites. –www.commercial-property.in